Tapioca Dumplings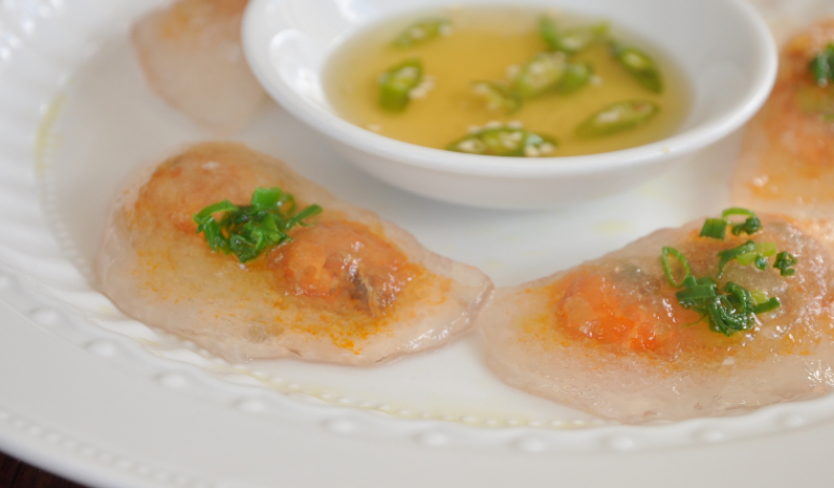 Enjoy tapioca dumplings
Tapioca is a simple yet very delicious snack food of Hue people. Despite the ingredients are ubiquitous, the taste is unique and quintessential that offers a bursting flavor.
Tapioca dumpling is made with tapioca starch rather than rice flour. The filling contains marinated shrimp and milled pork then wrapped in banana leaves and steamed until tender.
Tapioca Dumplings
To enjoy this Hue snack, simply unwrap the banana leaf and dip it in a platter of dipping sauce which made with vinegar, shrimp stock, fermented fish sauce, sugar, and fresh chilies.
Explore Vietnamese culinary delights with a great bite of tapioca dumpling.
Where to eat?
banh bot loc
Tapioca dumpling is a popular food in Hue city. Follow up your tour guide through streets, small alleys or head to one of the city's most popular restaurants, you can find dumplings are available in most of restaurants. In the evening light, enjoy city's food scene and smell as you follow your guide to discover new local restaurants and treat your taste buds well.  You expect to pay 25.000 VND for a large dish of dumplings. Do note that tapioca dumplings are light snack so make sure you eat something substantial before working up with these cakes.